23 customer reviews
Read Sample Chapter
Listen to an Excerpt
Many Parts, One Body
An organization can seem productive and still be unhealthy, and it's doomed unless leaders change strategies and confront critical issues. Fortunately, it's possible to merge leadership with the larger organization.

In this masterful work, Rubi Ho brings together his insights from years of experience coaching executives and helping teams and individuals reach their highest potential. Every organization struggles with trying to turn around unhealthy relationships and performance situations. It's among the hardest things to do.

An organization's internal health has a direct and powerful effect on its external performance. Much like the human body, for optimum efficiency, the body and mind of an organization must work as one. In Many Parts, One Body, veteran leadership consultant Rubi Ho reveals how leadership presence affects overall organizational health, and the positive effect the teamwork mindset has on performance.

Supporting his unique and refreshing vision of interdependent leadership with real-life examples, Ho places his twenty thousand hours of leadership consulting experience at your disposal. Whether you lead a business, a nonprofit, or an athletic team, Ho's straightforward, deceptively simple advice will transform your organization's health and how you view leadership.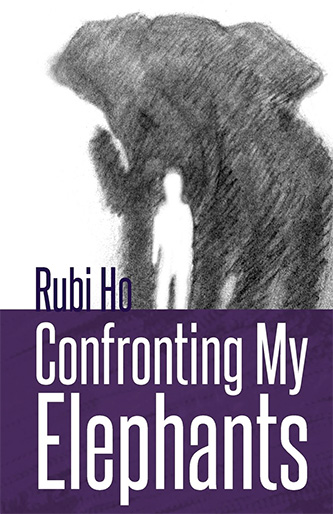 50 customer reviews
Read Sample Chapter
Listen to an Excerpt
Confronting My Elephants
In "Confronting My Elephants," Vietnam War refugee Rubi Ho offers his own story up for guidance and for people who find themselves held back by limiting beliefs. The author calls these misguided beliefs "elephants," and his book provides hope for those who have them.